1.
Shop Goals
Unlike other crowdfunding platforms, smash.gg connects your shop directly with your tournament through the use of goals. Goals let your community help you build the most successful event possible. We've seen tournaments utilize shop goals to fly out international players who wouldn't otherwise be able to attend, upgrade and offset venue costs to provide a better event experience, fund creation of bonus stream content, and so much more. From classic event goals like boosting prize pools to outlandish like hosting a tournament under a giant circus tent, goals let your attendees and online supporters pick the aspects of the tournament most important to them.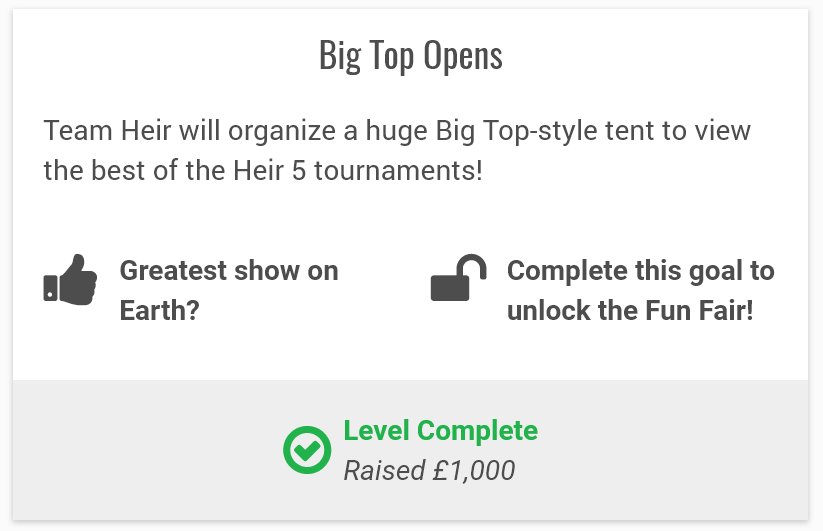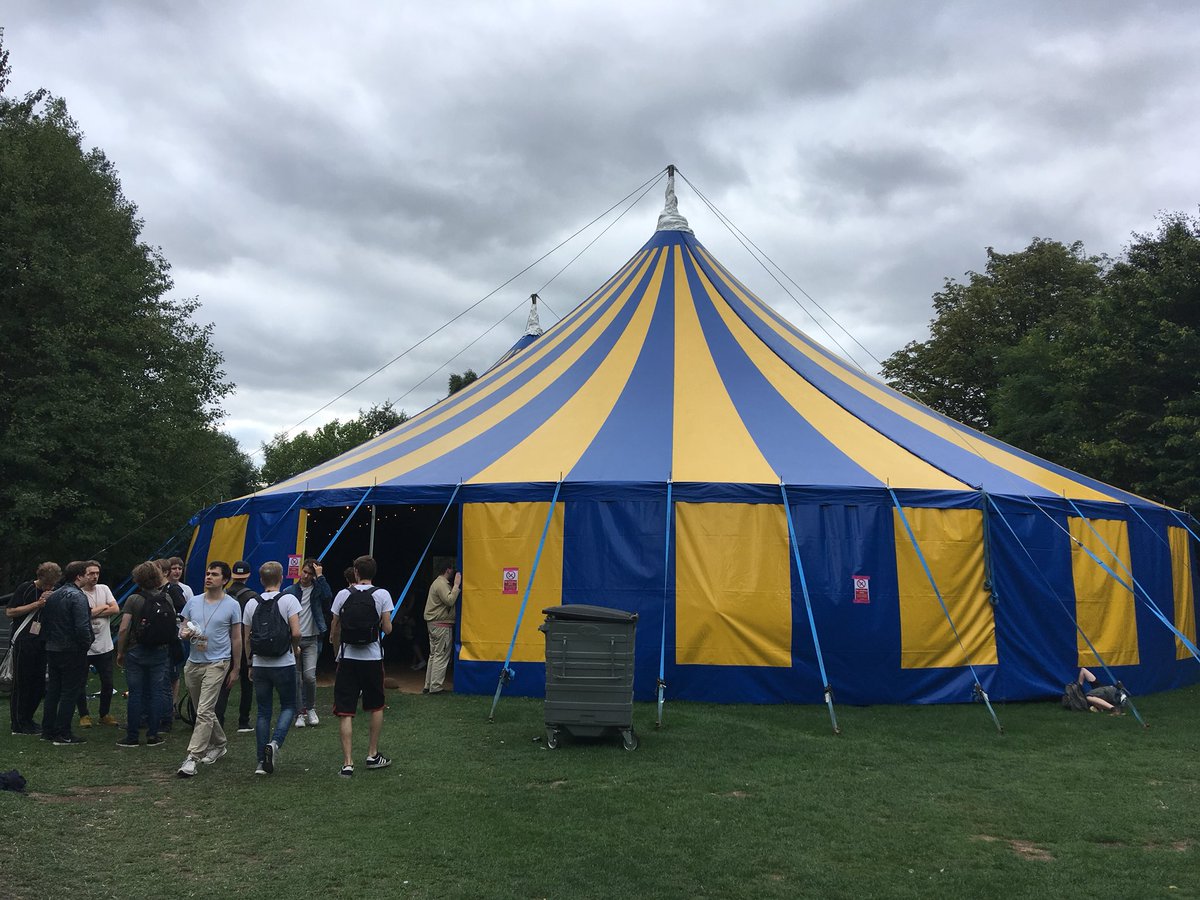 smash.gg offers a variety of goal features and supports almost any goal you can dream up. We've outlined some of the common types below, along with examples and tips that make it easy to get started. Once you've selected and added goals to your tournament's shop, they can be funded in three ways:
1.1.
Common Types of Goals
When brainstorming goals, consider the question:  What would I, as an attendee or spectator at home, want to see from this event? If you're having a hard time, look at other events for ideas and get input from your attendees! To help get you started, here is a list of common goals we've seen achieve success:
Travel Fund Goals: Fly out [X Player] to the event – $500
Flying out a player, commentator, streamer, tournament organizer, or whoever else the community wants to see at your event is a frequent goal type we see succeed in shops.  What's great about these types of goals is the extra social push for your shop: if the individual (or team) involved wants to come to your event, they should be helping you promote their goal, which in turn promotes your shop and event, a win-win for both parties! It's important to consider what players you're adding as goals, you don't want to overload it to the point that they're competing with each other so much that any getting funded is unrealistic, but you can benefit from a little competition and better campaigning from the players involved.
When selecting people to include in travel goals, getting them to participate is key. You're relying on their brand, so you'll want to choose participants who have fans, a strong social media presence, or some other factor that will help them succeed. Listing them as a goal in a shop just isn't enough, if they're not out there pushing the idea that your event will be better with them in attendance, then they're not helping you.
Fun Goals: Commentator eats a hot pepper during commentary! – $200
Goals that have minimal tangible costs, like forcing a commentator to eat something entertaining, are great because they can help offset your event costs while offering fun bonuses to your community. These types of goals are typically used to fund more of the behind-the-scenes work that aren't as strong of an incentive — things like "help us pay the electrician to check the venue circuiting" that aren't inspiring.  By wrapping a fun concept around the amount, you're more likely to raise that essential funding while giving fans something to get excited about.
When pricing these types of goals, think through the perceived value to the community and what's realistic in terms of funding.  Getting a major tournament to raise $1,000 for a DJ is likely to succeed, raising the same from a 20-man local is not.
Event Goals: Add the Jenga side event – $300
Event goals can also be a great way to boost the tournament experience for non-participants.  Parents, friends, and family members of your participants may not compete, but they still need activities to keep them entertained.  Goals like live bands and lounge spaces to relax in can make attending your event more enjoyable for everyone and keep your return attendee rate up.
Pot Bonuses: Single's prize pool – Uncapped
Pot bonuses are a staple for established games, but likely won't be as popular as other goals.  For new games, pot bonuses can be seen as a way to legitimize events and attract new players.
Voting Goals: Choose your favorite player to dance on stream – $500
2.
Your Event + Planning
Now that you've reviewed the goal types and the goal features available, what goals should YOUR event have? You should determine who the goals will cater to, what is most likely to succeed, and how you should go about implementing them to improve your event.
Who is your target audience and what do they want?
Are you catering to your attendees, spectators at home, or both? What do each of these groups care about? Attendees will be more interested in improving their tournament experience and are likely to support goals such as side events, overnight venue access, or meet and greets with out of region players. Online spectators will care most about the stream viewing experience and are likely to support goals that fund high caliber commentary personalities, provide additional streamed content, or let them vote on aspects of the event.
It's important to understand your audiences and develop clear objectives for each one. If you're attempting to build a larger attendee base, who are loyal to your events, you'll need to make it worthwhile for them. Focus on goals that make your event the best way for them to spend their time and they'll want to return.  Similarly, for your audience at home, having goals to improve the stream experience or provide more content gets them to stay tuned into your stream, feel more involved, and consider attending your future events in person.
Don't be limited by our ideas— the best way to know what the community wants is to go to the source and ask! Check your local Facebook group, Twitter, Discord, or other social media sources for input. Run a poll, ask top players, or check with your attendees who've already signed up. Start the conversation to find out exactly what your community wants and you'll be on track to succeed.
How do should you budget your goals?
Think big, but realistic. Outlandish goal amounts can appear daunting and discouraging. If there's only $10 contributed towards a $10,000 goal, it will come across as a pipe dream. A good way to ballpark the potential of your shop is to consider how much your attendees would be willing to spend in the shop. As an example, if you estimate that your 200 attendees will spend $10 on merch each on average, with 30% of your merch prices going towards your goals, $600 becomes a reasonable total amount to raise across your goals. 
Customers need to believe that goals are achievable, especially when it comes to direct donations, as no one wants to feel that they're throwing their money away on something that will never happen. At the same time, you need to keep options available throughout the lifespan of your shop. If you're too conservative with your goals and they all clear in week one, there's little incentive for customers to continue contributing. Uncapped goals like pot bonuses are an easy way to deal with raising more than anticipated, but if you find yourself in such a position you'd be wise to think up additional goals and get them added while momentum is on your side.
How do you plan for your goals?
Once you've thought through some goal ideas, you will need to decide how to execute them in the shop. The most important step is to figure out the costs to fulfill your goal up front. These costs should be as accurate as possible as it's generally not possible to increase goal targets once they're live in your shop.
Travel goals can be especially tricky as flight and hotel prices fluctuate. You wouldn't want to set a $200 travel goal, see it funded the day before your event, and then find that the cost of booking the associated player's flight has increased to $400. To protect against cases like this, focus on goals with variable costs up front. By clearing these several weeks or more in advance, you'll avoid having to come out of pocket to fulfill a commitment to your community. You're also able to set deadlines, such as cutting off a goal 2 weeks before your event so that you have time to book travel at reasonable rates.
Another aspect to consider is incomplete goals. While it would be great if every goal could reach 100%, that's not always realistic. Planning for incomplete goals and being transparent with your customers about what will happen to contributed funds that went towards unsuccessful goals is essential to maintaining trust and integrity with your community.
Most TOs opt to use non-refundable goals, where you keep the funds even if the goal's target isn't met. This generally works best when goals are funded primarily by product purchase. Your customers will still receive their purchased products even if the goal doesn't clear, and you can put the amount you were able to raise towards fulfilling other perks or as general funding for your event itself.
You can also offer refundable goals, where donations and unfulfilled product orders which contributed towards the goal can be refunded if it doesn't clear.  Giving your customers that piece of mind when they decide to donate to your goals can make a big difference. If it doesn't happen, they don't pay.
Think through the deadlines for when your goals need to clear in order to be properly funded and executed. Would your contributors be OK with you funding something else? Are your goals going to realistically be funded in time for your event? Come up with a plan and spell it out for your contributors. A little planning upfront can build trust and prevent a lot of headaches and community disappointment down the road.
Lastly, consider presentation. The presentation of the goal is very important, there's money on the line! If the goal is unclear or confusing, customers will hesitate to contribute. You decide the goal type, you control the messaging, the cost, and image for your goal. So put yourself in your customer's shoes and ask yourself, "what exactly am I funding?" If it's not something you feel good about contributing to, your customers will feel the same way.
When it comes time to deliver, make it a big deal! Whatever your goal, be sure to thank those who contributed and let your community know that they're the ones who made it happen. Letting people know just how much of an impact they had will create a positive feedback loop and help your future events and goals achieve even greater success. If you're unable to deliver on a cleared goal, it's important to be honest and transparent as to why, the customer has trusted you as the TO and has put in their contribution and you want to maintain that trust. This Reddit post is a great example of an event following up when they were unable to deliver.
Once you've determined the costs, communicated with your community what your goals are, confirmed agreements with all involved parties, and set up your marketing plan – you are ready to start setting up the goals in your shop!
We hope you can use these tips to develop strong goals and ways to better your tournament experience. While goals are very important, they're just one of the three factors that go in to a successful fundraising campaign. If you haven't already, read through our section on products. If you're not offering merchandise or are ready to move on, the next step is to set up your marketing plan, as both must go hand-in-hand, and only work well if both are well understood and planned out. Check out our article on shop marketing! You can also jump straight in to How to use your Shops Planning Doc if you're ready.